THOMAS BÜHLER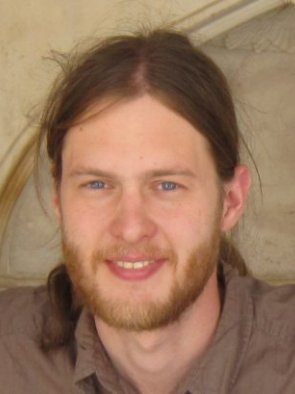 Researcher/Ph.D. Student,
Faculty of Mathematics and Computer Science,
Saarland University
Address:
Building E 1 1, Room 227
Universität des Saarlandes
Postfach 15 11 50
D - 66041 Saarbrücken
Germany
phone: +49 (0) 681 302 57332
ABOUT ME
Since April 2009 I am a researcher and Ph.D. student in the Machine Learning Group at Saarland University, under supervision of Prof. Matthias Hein. I obtained B.Sc. and M.Sc. degrees in Computer Science from Saarland University in 2007 and 2009, respectively.
RESEARCH
My general research interests are in machine learning and optimization, as well as applications in network analysis, information retrieval and computer vision.
The main focus during my PhD was on tight relaxations of combinatorial problems, their connection to nonlinear eigenproblems as well as their algorithmical solution. This lead to several applications in unsupervised learning in a graph-based setting which were demonstrated to have a superior performance compared to methods based on standard spectral relaxations.
SOFTWARE
TALKS ON THE WEB
Constrained fractional set programs and their application in local clustering and community detection
ICML 2013, Atlanta, GA, USA
View on techtalks.tv
Spectral Clustering based on the graph p-Laplacian
ICML 2009, Montreal, Canada
View on videolectures.net